The British Government has recently announced some important changes on the Covid precautions which will come into effect on Monday 19th of July. In line with this we wanted to let you know how these changes will apply to the way you can conduct research at Aspect.
As always the safety of everyone who attends research at Aspect is our primary concern. In addition to following the advice from the government we're also in constant contact with the MRS to ensure that we can continue to deliver our services to you, in accordance with best practice principles to safeguard the welfare of all involved.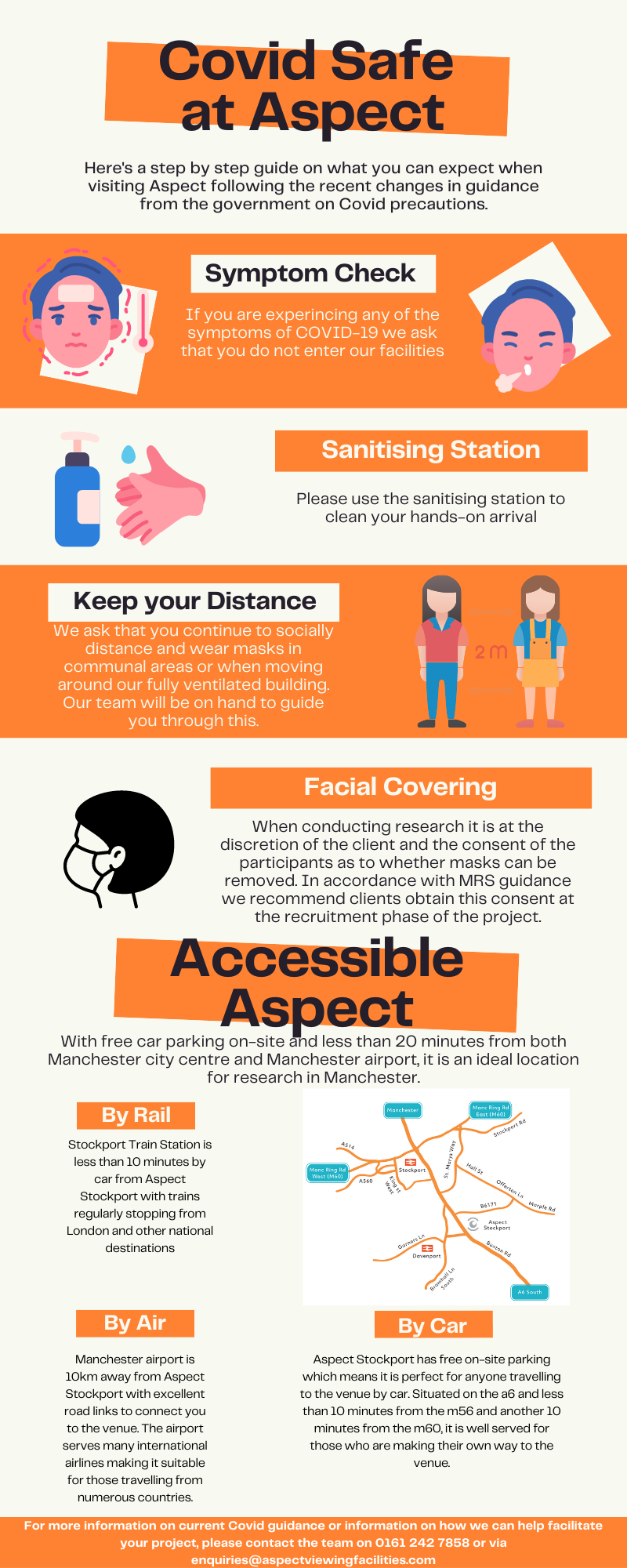 This document is available for download via this link.